Mission
The Wake Forest Renaissance Centre is a multi-purpose facility providing visual and performing arts programming for people of all ages, while also serving as a popular venue for a variety of community events.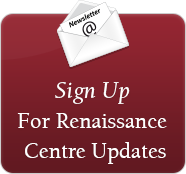 Located in the heart of Wake Forest's Renaissance District, the Renaissance Centre endeavors to contribute to the revitalization of downtown, connect and engage our community through inspiring arts experiences, and contribute to the economic growth and quality of life in our region.
Through exhibitions, workshops, community theatre, classes, concerts and related events, the Renaissance Centre will offer a variety of programming to achieve these goals. It will also provide an inclusive environment that enriches the lives of members of the community, while also encouraging and facilitating a flourishing arts community across cultures, generations and disciplines.