Jazz Xpressions featuring Lydia Salett Dudley

Monday, March 29, 2021 -

7:00pm

to

8:00pm
From March 1 through April 12, the Wake Forest Renaissance Centre and ARTS Wake Forest will present a series of virtual concerts on Mondays at 7 p.m. you can enjoy from the comfort of your home.
Each program in the virtual "Neck of the Woods" performance series will be different and consist of one or more performing acts, including singers, dancers, actors, musicians and spoken word artists. Free and available on the Renaissance Centre Facebook and YouTube pages, the March 29 concert will showcase Jazz Expressions featuring Lydia Salett Dudley.
Jazz Xpressions featuring Lydia Salett Dudley
Lydia Salett Dudley is a jazz/soul pianist/vocalist. She is a Cleveland, Ohio native who received her musical influence from her mother a pianist at her family Baptist Church. She studied under and was influenced by Ed Paolantonio, Dr. Stephen Anderson and Dr. Ira Wiggins which culminated in her receiving a graduate degree in jazz composition from North Carolina Central University.
She has collaborated with national and international artists resulting in recordings comprised of arranged jazz standards, popular and smooth jazz songs. She has performed at various festivals, private and public events. One of Lydia's most memorable opportunities was having the privilege of performing alongside various female recording artists at the childhood home of Nina Simone in Tryon, NC, which was declared a national treasure. Lydia has several recordings including original compositions that are available in CD format and download. Please visit LYDIASALETTDUDLEY.COM or Carolina jazz girl on Facebook and Instagram for more information.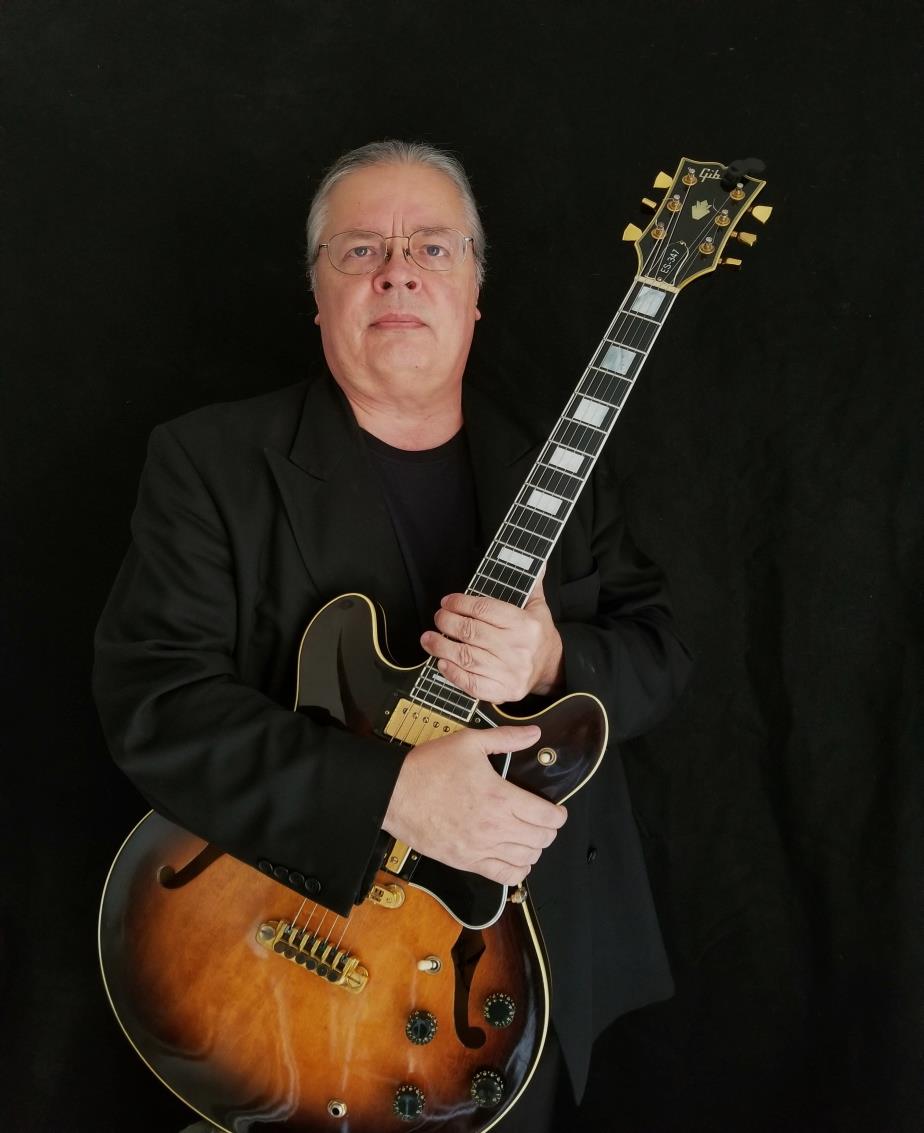 Lou Padro is a Raleigh area jazz guitarist where he is a featured soloist playing electric and acoustic guitars, plus guitar synthesizer. Most often, Lou performs with Lydia Salett Dudley as part of her group, Jazz Xpressions. Lou is also a featured performer with Fuze Alliance, The Moon and The Stars, headed by Ed Moon on bass guitar. Lou also plays extensive guitar-sax duo engagements with saxophonists Tim Smith, Mike Minguez, and Bobby Moody, vocalists Amy Hancock, Autumn Rain and Peggy Hays, and several other instrumentalists. Most recently Lou has taken on more opportunities as a solo guitarist.